Courses, trainings and workshops
During The Perfect Kick-off course we show you how to make your project team perform in excellent condition. Most project managers are well experienced in lead-times, cost efficiency and other parameters. To this expertise we add a lot of OMM© tools, giving professionals insight into 'what makes us tick'.
Add OMM©'s psychological and neurological insights to your management repertoire and you will make enormous progress. That's what you will learn during The Perfect Kick-off. The newest insights and methods, planning and behavioural preferences are your choice menu of your Perfect Kick-off. This is what you learn during the course The Perfect Kick-off. The course is full of immediately applicable tools. Drs. Jane Zuidema, author of the book The Perfect Kick-off, is your facilitator during this course.
Download the brochure
Sign up now!
OMM© Project Excellerator, the base
OMM© Project Excellerator, the Base offers practical and effective tools to successfully manage your projects. It is not just about management methods, but also about associated behaviour. For by working on the behavioural component, you will genuinely make progress.
You will learn how to analyse your own projects and consequently, you will initiate other strategies and improvement actions. The results of this open course OMM© Project Excellerator, the Base are reduction of lead-times, clear understanding of clients and happy project professionals.
Order the book: Gedrag is een Werkwoord
Sign up now!
Lean Decision Based Planning
Lean Decision Based Planning© is helpful in planning projects:
By properly preparing a SCRUM or AGILE method
By planning based on decisions instead of activities
By dropping waste in your planning
Download the brochure
Sign up now!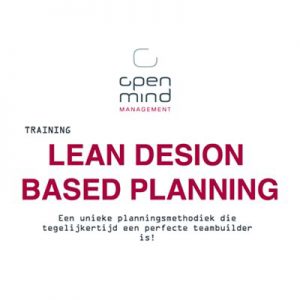 Facilitation of Project Kick-offs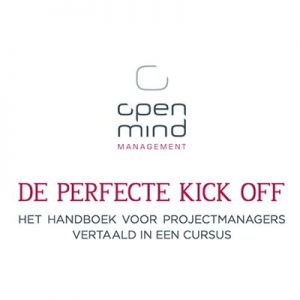 Writing about something is one thing, practicing it is another. Our OMM© professionals facilitate Kick-offs for organisations in practice. Especially, when you lack experience in organising Kick-offs, it can be productive to invite us to arrange it. A very specific way of learning on the job.
Analysing and rebooting projects
Where does the shoe pinch? Project-based companies are in search for causes for not delivering on deadlines in projects, for the origin of misunderstandings between project teams and clients and for lacking results. A clear analysis of projects can offer a solution for organising projects differently in the future. It can also result in rebooting projects that seemed to fail. Our OMM© professionals are happy to perform this analysis and help you rebooting projects.